Diane Pitt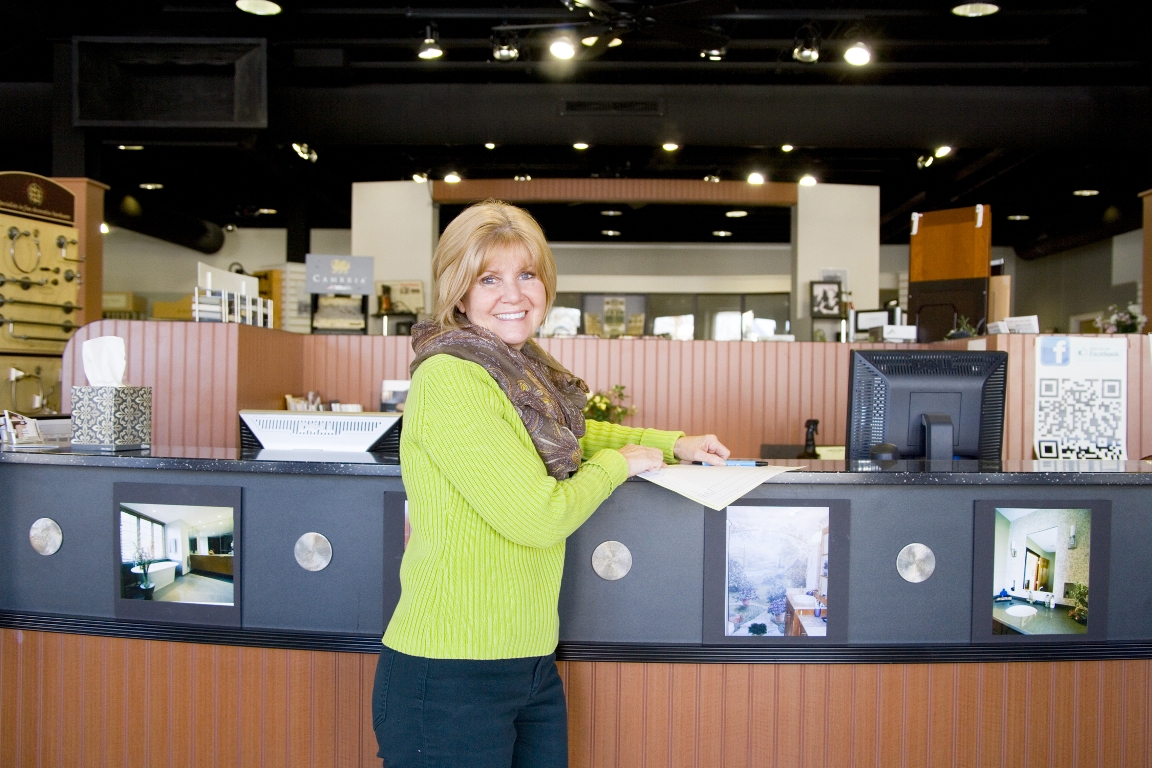 We often joke that Diane is the smiling face of Long Plumbing, as she is first person you will see when you walk through the doors. Diane started in the plumbing industry in 1982, with D & C Plumbing. She was a stay at home Mom for several years raising two children Jaime, who is now 33 and Jeff who is now, 35. She has a beautiful grand-daughter that is growing up too fast! She treats everyone like they are a part of her family. Diane is very particular. She has a honed talent to seek out and find just what a client is looking for. She has also helped endless customers in their tasks and searches for miscellaneous repair parts. She is patient and skilled in what she does. She is our local plumbing wizard. She was originally self-taught from many on the job plumbers who often came into get parts from the counter at D & C. Her husband also worked at D & C Plumbing for many years.
Diane's favorite part about working in the plumbing industry is that she can compare different options and styles for clients and cater to their needs and wants. She is dedicated in excellence and service. When searching for new materials for a renovation, look no further than the Long Plumbing front desk where you will find Diane waiting to help you with everything down to the floor drains!
Diane loves to help with the fine details in a renovation such as cabinetry hardware, countertops, lighting, and accessories. The finishing touches make a space, and it's her mission to coordinate and create a beautiful space for every room!