Kitchens are a focal point of our homes. Designing a kitchen to be functional as well as a warm and inviting environment where family and friends can gather is our specialty. Your kitchen remodel must be functional as well as flow seamlessly with the other rooms in your home.
Your Northville area Kitchen Remodeling design professionals at Long Kitchen & Bath Design, will work with you to select all the design elements of your kitchen that are right for you. We take into consideration how you and your family use your kitchen, how you entertain, how you cook, your storage needs, and the look and feel that you are striving to achieve. The end result is a completely customized kitchen transformation that fits you, your family, your tastes, and your budget perfectly.
Our very own designer, Lori Mounts, is the voice and the person you see in this little educational video on Shower Cleaning. Enjoy!
Shower Cleaning Video from Kyle Hunt on Vimeo.
We were recently featured (on the cover!) of Plumbing & Mechanical Magazine.
Read the article here: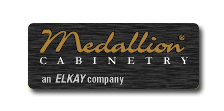 During the month of September, we will be will be featuring Medallion Cabinetry.
When you Buy 10 cabinets you'll receive a free sink base cabinet!
Stop into our showroom for more details and to see this great cabinet line.
We need to make room for the latest and greatest design trends! Come check out the displays that are on sale.
You can view several of the items on the Clearance sections of our website as well:
Santec has a long standing history of offering superior quality faucets within a large variety of styles and finishes.
During the month of July, stop by our showroom and check out our 30% off sale on all Santec faucets!
The Designer Bath Series has 26 finishes available in all the faucet styles. Another option is to split the finish on any Designer bath series faucets (i.e. chrome and gold.)
The Estate Series offers a smaller selection of faucets styles available in 3 finishes, thus making it a more economical line. We have 7 styles in stock in Chrome and Satin Nickel.
Both lines offer matching shower faucets and accessories.
The newest addition to the Santec family is the Kitchen Series. The kitchen faucets range from contemporary and traditional to commercial style faucets. Commercial style faucets are very popular trend right now.
Stop by and check out our 30% off sale on all Santec faucets in July!